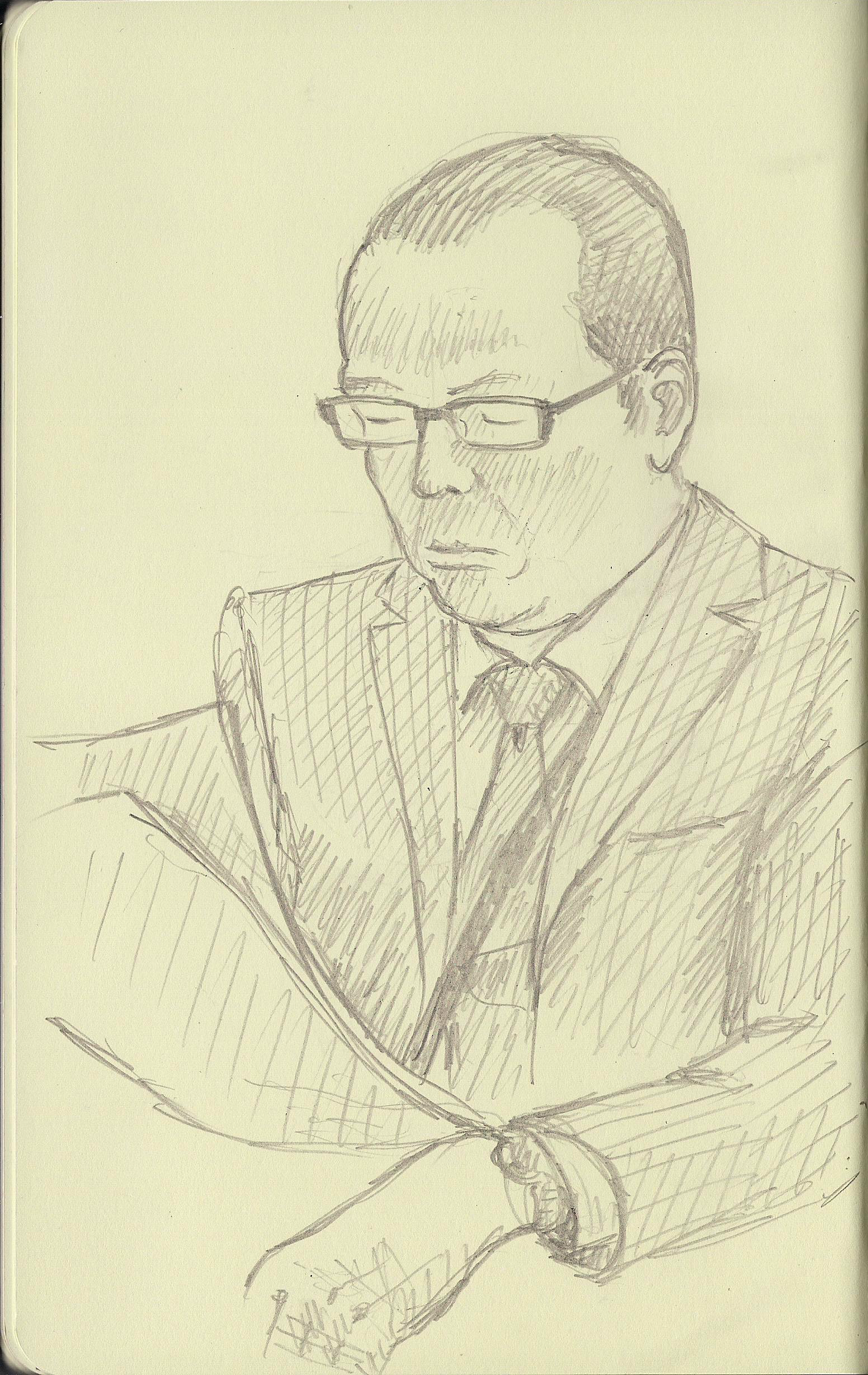 Tube 19
- Pencil on Moleskine Pad - Size (w x h): 1552px × 2458px
During summer 2012 I decided to commute to work using the tube, a 50 minutes or so round trip.
As I was getting bored of that, I decided to buy a Moleskine pad and start sketching whoever was in front of me, hoping this person whould stay the time needed for me to get it on paper. Over time I improved and these are just a selection of the best works done.
Some of these works have been later on reworked with Faber Castell grey markers.